Por el momento este artículo solo está disponible en inglés
Do you know the difference between Adult Dating and Mainstream Dating? After this article, you surely will! We'll compare these two verticals, their payouts, rates, creatives, and promotion. If you don't know which vertical to choose, Trafee will help you!
Starting off with Mainstream Dating.
Mainstream dating is a niche market for people looking for long-term relationships. Mainstream dating sites often match people based on shared interests and life philosophies. The most used payout models are SOI and DOI.
Key Features:
Target group: mainly men. Women can usually access dating sites for free, while men should pay for the opportunity to use the service.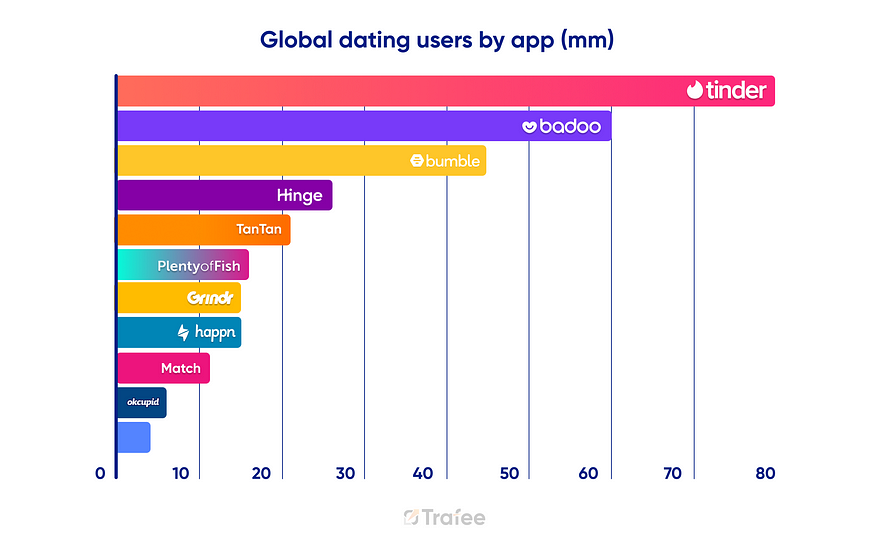 Vertical will be good with all GEOs and age groups. Besides, all traffic sources are allowed except motivated and fraudulent. The best traffic sources are- social networks, banners, and push notifications.
Among the popular GEOs in Mainstream, Tier 1 definitely takes first place. USA, UK, Canada, Australia, and Japan are at the top among the others.
Dating apps have been on the raise since 2015, with Badoo (Europe) and Tinder (North America) being the most popular apps. Besides, statistic says, that 42% of dating app users look for long-term dating.
And here's Tinder's age demographic, that you can use as your Mainstream vertical's targeted audience: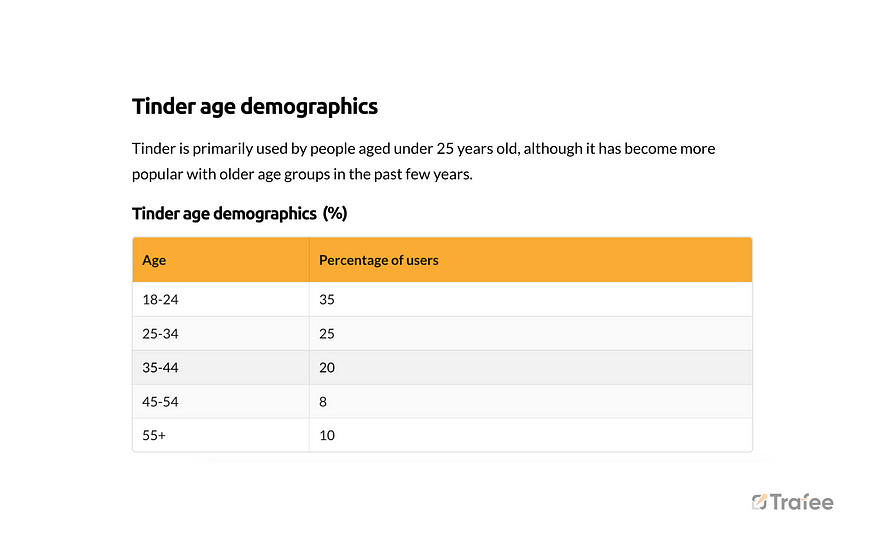 Creatives
Compared to Adult Dating, the Mainstream vertical is easier in terms of creatives — they will not get banned and you can promote them on more platforms. On the downside, however, they need to be more personalized and creative — a simple picture won't get that much attention.
Note that creatives with "real" women are far more successful in conversions today — stock images will not be believable and will often arouse suspicion.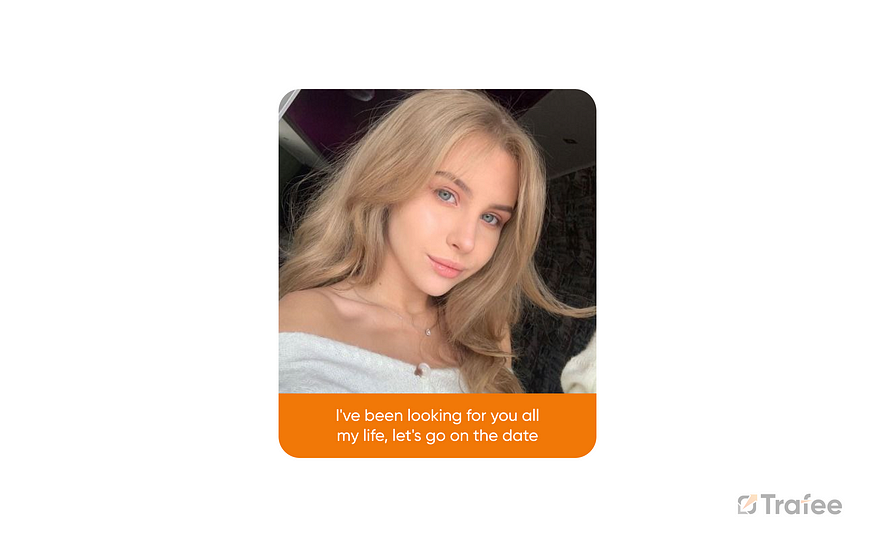 VS Adult Dating
It seems like Mainstream has a lot of benefits, but what about Adult Dating? We've talked about this vertical a few times here before, so if you're interested in more details, make sure to read "Adult Offers — the simplest way to earn millions", "Earn money on dating, Instagram, and stories", and "[Case Study] $66 500 Profit on Dating Offers with Push Notifications". Here we'll briefly discuss this vertical and its main advantages.
Millions of people are now searching for relationships and one-night stands online, meaning working with adult content has never been easier. Besides, sexual content always gets more attention, meaning more leads.
Targeted demographics are similar to Mainstream dating — the male audience is in the majority. The age 18 to 44 would be our main age segment, making up more than 70% of the whole visitors.
Earning with Adult has more variety to it — adult dating websites, webcams, 18+ websites, hotlines, and tons of others. Basically, you can choose a resource that'll work best for you, and start promoting it.
Sources of traffic. Yes, it may seem harder to promote your offers — risks of banning, bypassing the system rules, and finding creatives, that won't get banned, but it doesn't mean that it's impossible. Free sources of traffic still work for the promotion, especially with the right creatives that will catch the eye of your leads.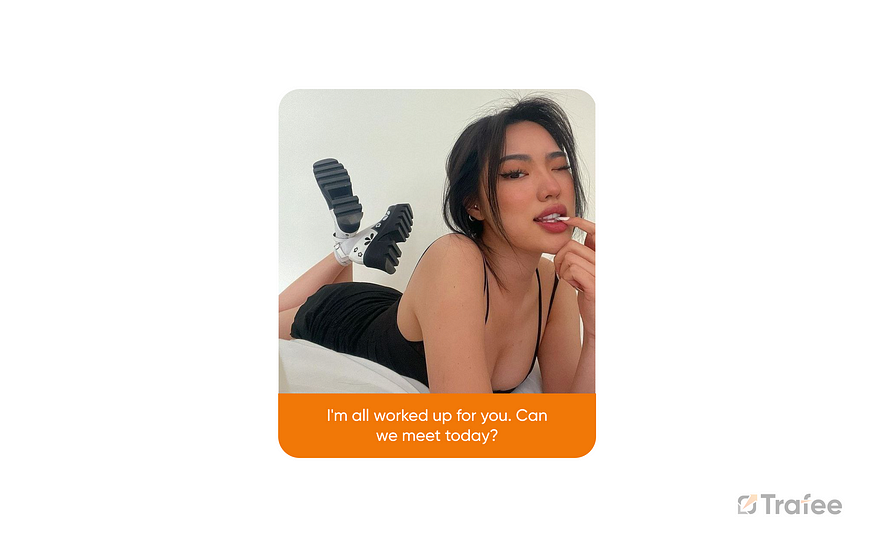 Conclusion
We won't say that one is better than the other. We will just tell you that Trafee has a ton of offers for Adult Dating (both Smartlink and direct offers). So, if you're working with Adult, we'll make sure that your profits will satisfy your needs to the fullest. But what would you choose? Are you interested in working with Mainstream Dating?