Por el momento este artículo solo está disponible en inglés 
Giveaways are not only a great opportunity for our users to increase their earnings, they are also a convenient way of providing elements of fun and variety to the affiliate's working routine.
Did you know? Each of our affiliates earned an additional 10% for every $100 during the month of December!
In addition to this, we encouraged you to use creativity and wit in a challenge for further bonuses. For the challenge, affiliates created a meme or collage and posted it on their social media platforms accompanied with the special hashtag #trafee_giveaway. This allowed our users to double their bonuses all the way up to an amazing 20%.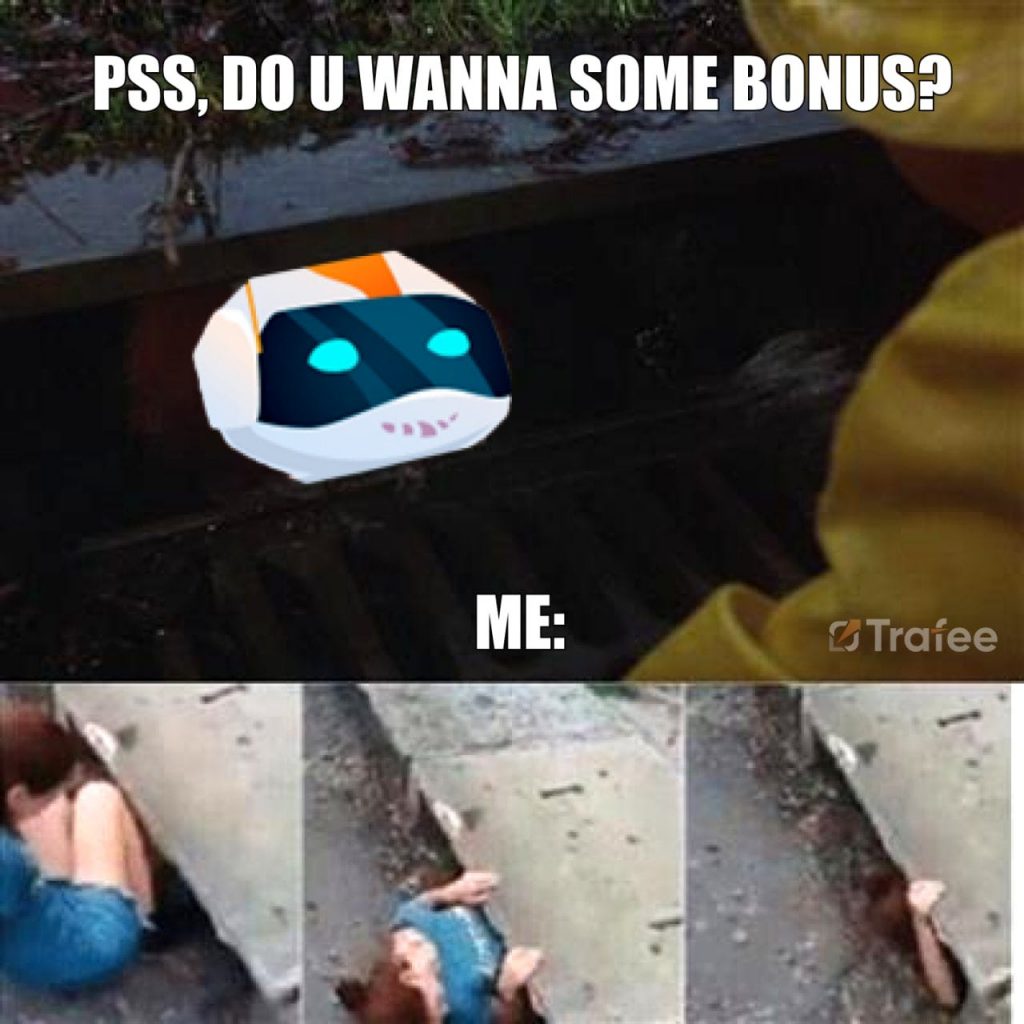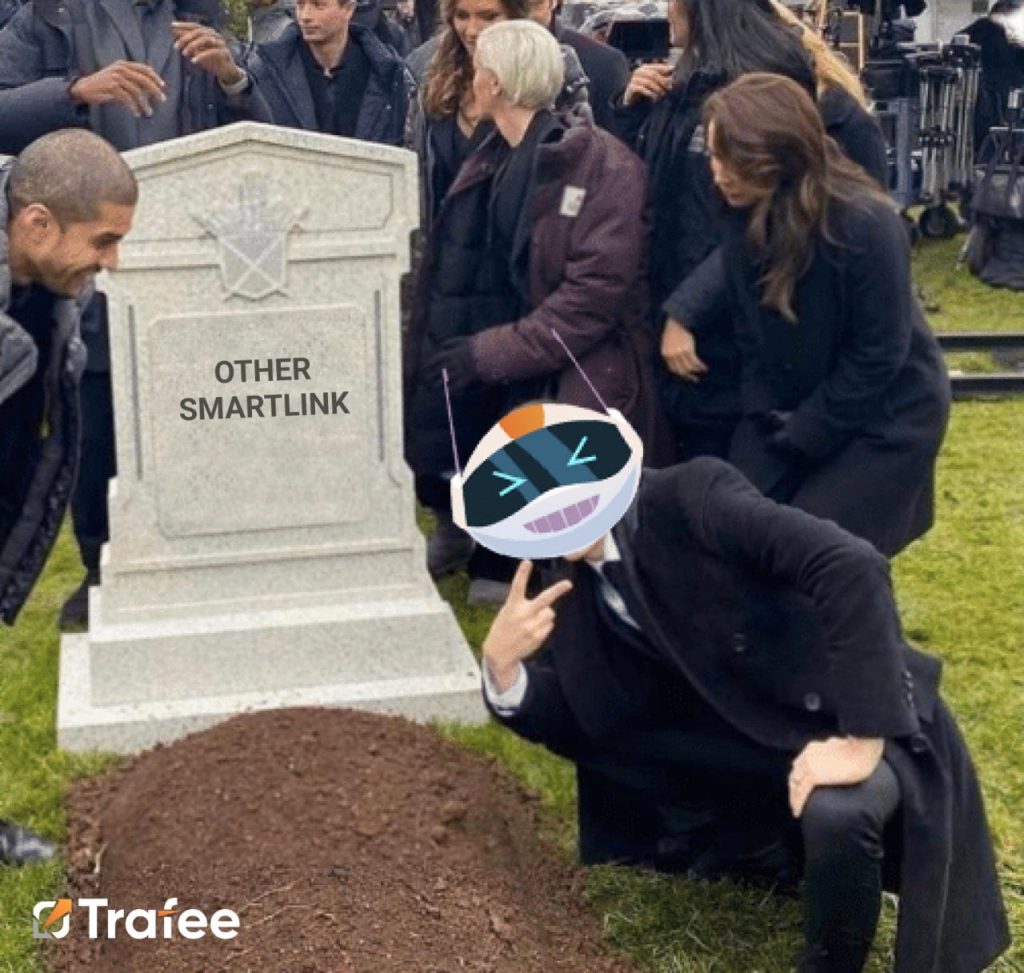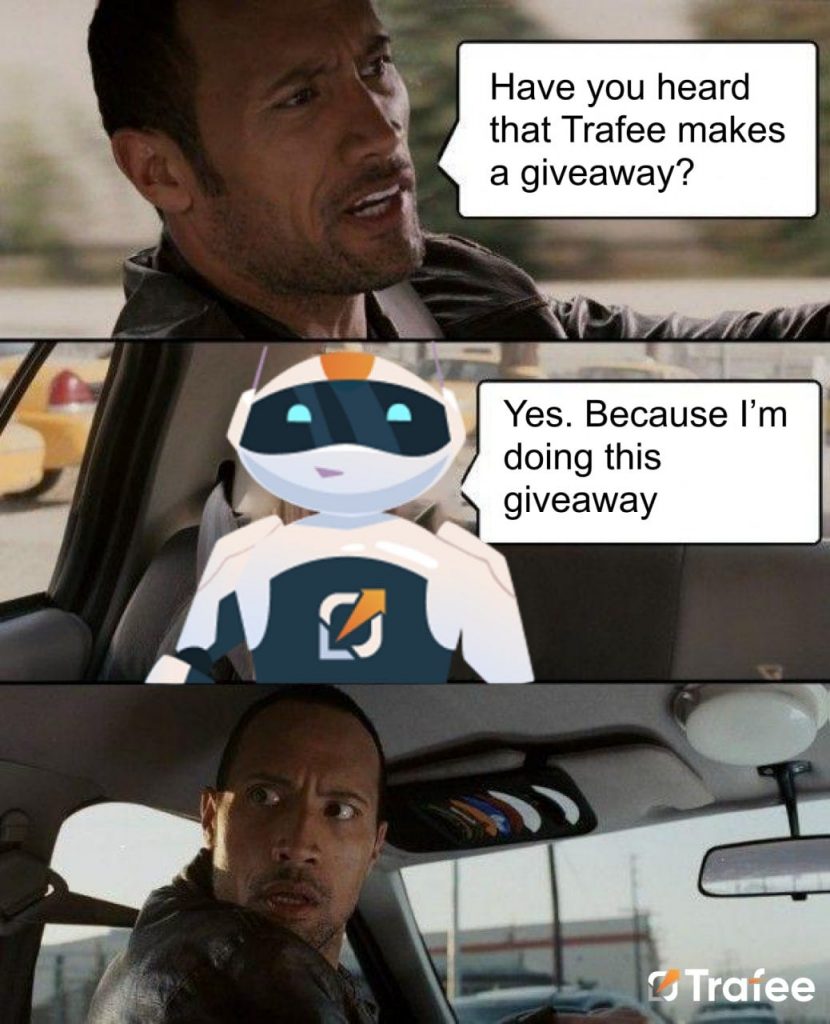 Here are a few numbers:
159 participants took part in the promotion
652 new publishers were registered
28813,58 $ were successfully paid out in bonuses
74 memes we received (PS thank you very much, we laughed and appreciated from the bottom of our hearts the sight of each and every single meme ❤️)
5321 $ was the biggest bonus
When it comes down to it, the most important thing we have is you guys. Without the efforts of our hard working affiliates, we'd never achieve our yearly goals. For us, our affiliates are without a doubt our most valuable asset.
Don't forget to share your referral link with other users for an even easier way to earn.
In the new year 2022 we're excited to announce that our publishers will have access to direct offers! Are you ready? We can't wait for the year ahead! The most active publishers have already started testing the new admin panel in closed mode.
As well as the gambling vertical. Follow the newsletters and be the first to test the new offers!