В настоящее время, статья доступна на английском языке
Trafee team continues to take great interest in ensuring that its affiliates maintain passion for their work when it comes to attracting traffic and increasing their earnings. This is why we are happy to hold promotions and giveaways with awesome prizes to motivate and reward our users. Over the last year we have carried out many exciting events, such as our Halloween bonus-hunt, a Christmas giveaway with several stages and tasks, a Spring tournament with a system of bonuses (points) giving affiliates the chance to win prizes such as MacBooks, Apple Watches, headphones, X-boxes and even a win-win lottery between participants and winners.
Here at Trafee we are constantly looking for new ways of keeping affiliate marketing worthwhile and engaging, and maintaining a high level of morale and enthusiasm among our affiliates. This is why we are always searching for new ideas for promotions. Affiliate marketing doesn't have to be a bore! Have any ideas or suggestions for new promotions? Let Trafee know! Our giveaways and contests take place in several stages. At the beginning, we announce the conditions and steps of the competition and notify all potential contestants via email about the contest deadlines. Next we determine the rules, the system of calculating bonuses and prizes. For all additional details and questions users can contact their affiliate manager. Participating in this kind of promotion is a great way to increase your income and strengthen your partnership with an affiliate network.
Here's an example of a short interview from our Spring Tournament winners! All prizes are already delivered to their owners, who are happy to share photos and impressions of participation with us!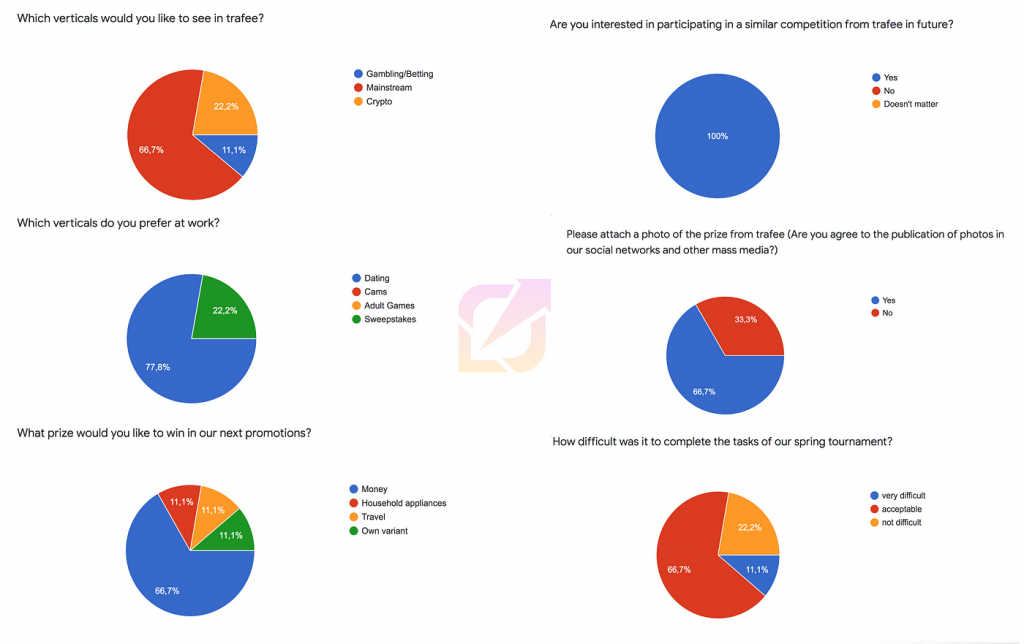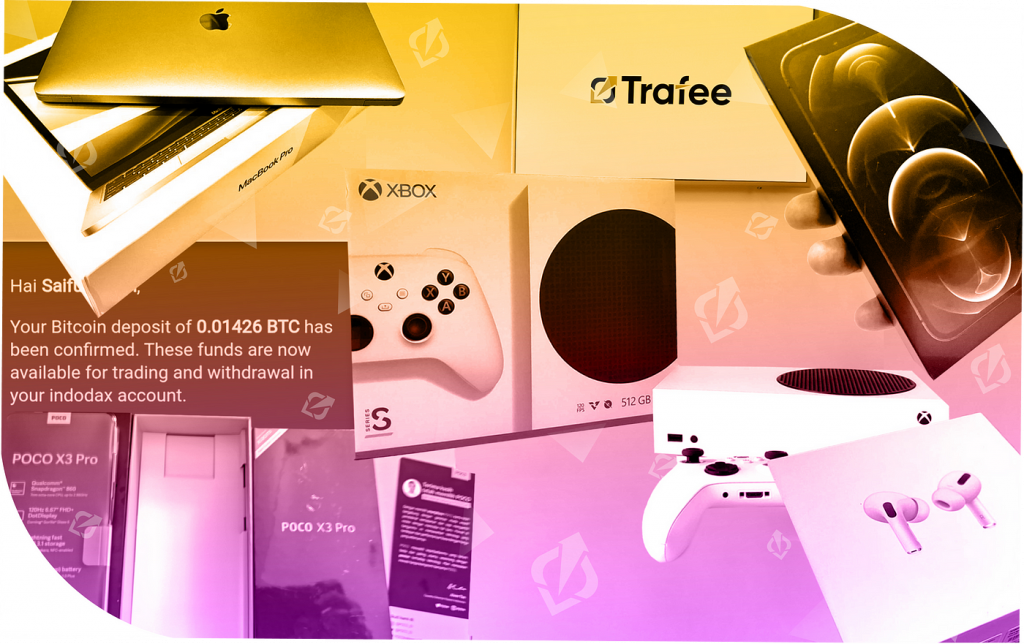 Join our partner company and don't miss out on your chance to win big in our next prize giveaway!