Today we have prepared for you a scheme that explains how you can gain your first earnings with little investment. The essence of this scheme comes down to the use of what is known as 'masslooking', which is essentially the mass viewing of stories from your account.
There are already many special softwares and services available that you can use for the purpose of masslooking at stories.
So let's get into it!
First, we need to locate a service that will allow us to mass-view stories. As of now, Instagram is one of the most popular social media platforms, as are all the services that provide free and paid add-ons. For this reason, we won't delve into too much further details on that part — Google will help you find the most suitable masslooking service for all your needs.
Your income will be generated from you sending traffic to one of the affiliate platforms. Even though you will find us biased, Trafee is obviously the best platform to earn money.
The minimum payout amount is 100$, and earning your first 100$ won't break a sweat.
We must remind you, that Trafee works with experienced partners, who need to provide screenshots with their reports of the past 30 days.
After the registration, you need to go to the Smartlinks tab and create a new SmartLink. Don't forget to save your personal link for future usage!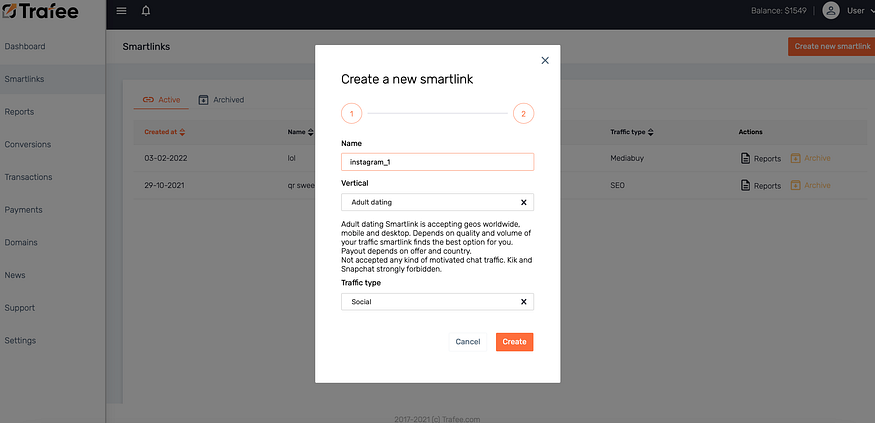 On certain platforms, you are paid for bringing new users to the dating websites. On these sites you get your paycheck following the registration of the new users, and the amount of money that will be paid depends on several of criterias, including the GEO of the user.
The personal link that you received after the registration is a Smartlink. This means that you don't have to waste time adjusting each offer. Smartlink will do all the work for you by optimizing each offer based upon the users' data, geo and their platform of choice.
On our side, all we need is to spread our link and get paid for every new user.
Now that we're done with the affiliate platform part, we need to make our Instagram account. To start, either create a new one or buy it. We highly recommend you to make it look real (preferably, with girls' names and photos) — post believable profile pic and information. Also consider creating a few posts, this way people don't think that you're a bot.
Don't forget to like the posts on your profile — ask some friends to leave a like, or even hire people to do so (there are a lot of services for paid likes, comments, and followers). We highly recommend that you spend some time and money on cultivating a believable profile — people are much more likely to click a link sent by a real person, not a bot!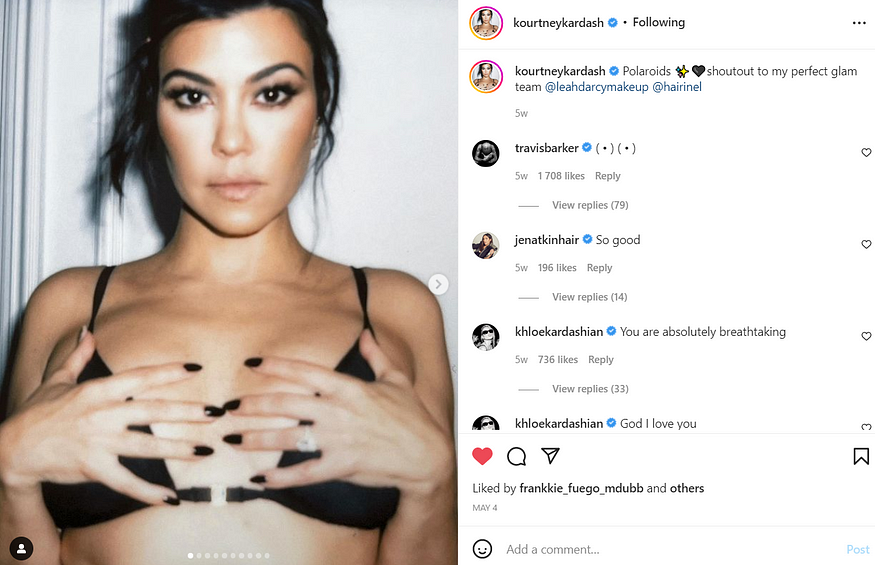 Once your Instagram account is ready, all that's left for you to do is to spread your personal link and get as many people clicking on it and registering later. With that said, you need to remember that Instagram has its own bots. These bots will check every link you have, and suspend you if you post or spam too often. For this reason, it is important that you be creative in getting around bots and spreading your links. One way to avoid suspension by bots, would be through the use of Push Notifications. To use push notifications and Instagram together, you can use multiple services online. As an example, we will use OneSignal. It's an automatization service, that will allow you to send push notifications and lead your followers to your personal referral link.
Once this is done, you need to go back to the masslooking service of your choice, where you're already registered. There you can add your Instagram account. Once added, you can then find another popular account from which the script will allow you to view the stories of its followers. It is important to choose accounts that match your potential target audience! After you find the right account, you can then add it to the masslooking service and run the script.
Let us explain how it works step by step.
With the help of our script, you will get around 200k views from one account — meaning, every person will see that you viewed their story.
A decent number of people (5–10%) will visit your account.
Around 15% of the visitors will be interested and click on the push notification
Next, around 10% of them will register on the website via your link. Not a bad CR, don't you think?
At the end, you will earn your referral payments, that you could check in your dashboard.
Please keep in mind that all the statistics will depend on your account, creativity, and time that you have put into it.
And there you go — around 30 bucks every day from one account! When you feel confident with one account, feel free to go beyond and create more. How much more? That's totally on you. And don't forget to share your results with us!