Most new webmasters associate PPL offers with easy money. With that in mind, let's explore the potential earnings and benefits from PPL and PPS offers.
PPL and PPS benefits: Most companies place a high value on leads and as a result will offer pay-per-lead (PPL) — often considered a type of pay-per-action (PPA) — compensation methods. As with most affiliate networks and compensation methods, the rate can vary greatly from advertiser to advertiser and from industry to industry. Lead-generation programs offered through affiliate networks can pay anywhere from $2 to $15 or more. Subscription-based services, such as internet service providers and cell phone networks, as well as other service-based vendors, tend to use this model.
A pay-per-sale (PPS) program only takes money out of a completed purchase, offering merchants a safer method of sale with a reduced risk. With an increasing amount of online fraud, false online traffic, and false leads, more and more merchants are paying for leads that don't convert. PPS is the answer to this. With that said, pay per sale lead generation needs to be approached differently than other methods of bringing in traffic. This is one of the topics that we will explore within this article.
In addition to reduced risk, this type of payment model provides an advantage to the scheme itself, this being that they only have to share their profits when an expression of interest or an acquisition actually results in a purchase or financial commitment. As a result of this, the pay-out will be significantly higher than the commission earned from just achieving a high volume of impressions or clicks. This compensation model is very common in affiliate marketing and can earn affiliates a great deal of income. It is important to note however, that PPS is highly competitive and often time-consuming.
PPL&PPS in dating niche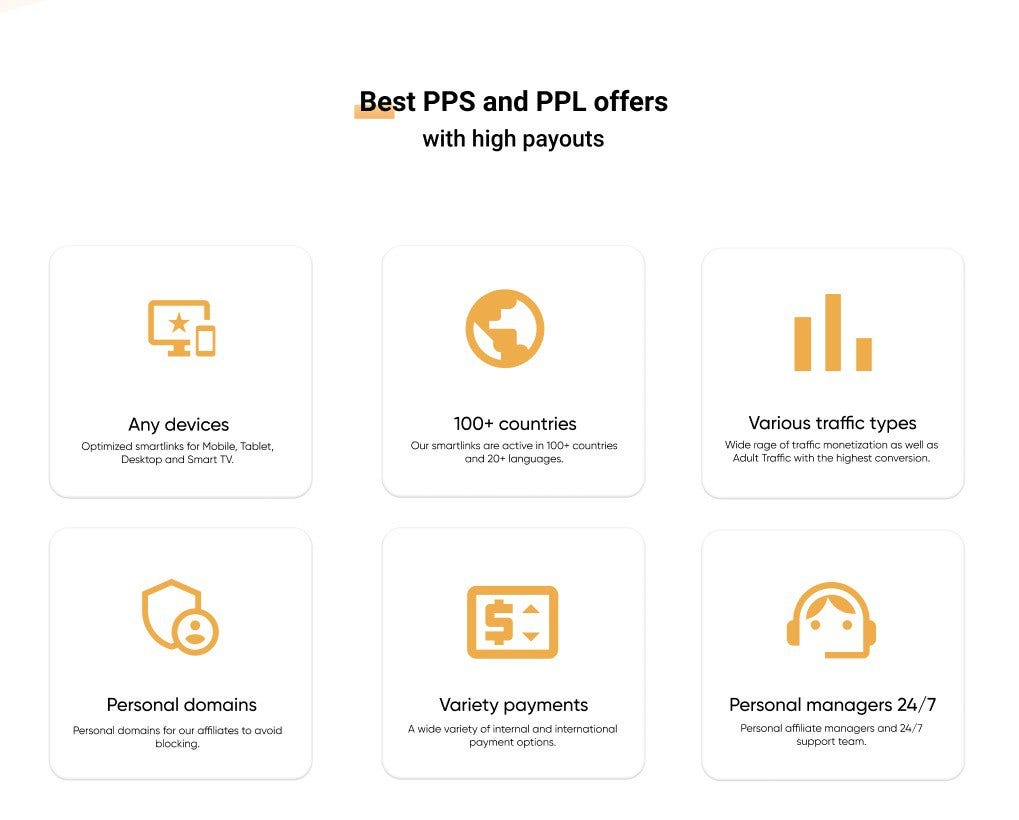 There are some countries which don't have a PPL model offer at all. This mainly concerns tier3–4 countries. If we talk about the Tier-1 countries list we have a set of products using both models for sale and for lead. Due to this, the webmaster should evaluate the quality of his traffic and how quickly he intends to gain his investments back. In this situation you can rely only on the user's interest in "what will happen after registration?", as we understand sales will be a small percentage of this. If the affiliate brings in an audience from thematic resources, for example, from groups of products for adults then the interest is already much higher. In this case, the webmaster should attempt to work with PPS offers. In any case, an appropriate decision can only be made after testing a ready campaign and correctly assessing the quality of traffic and selecting suitable creatives.
We wish you the best of luck in your work and hope you earn a high profit from all the offer models available!