iCon 2023 will be held in Cyprus on June 29-30. And now we will quickly tell you why you should attend this conference!
It's time to get ready for iCon - the main event in the world of affiliate marketing this June! Join Trafee - we will be happy to listen to all your questions and ideas, as well as discuss possible cooperation.
iCon - is a great opportunity to meet thousands of experts involved in affiliate marketing, as well as discuss the hottest case studies. In addition to meeting our team, you should also go to the iCon for presentations and discussions.
Various events related to traffic and affiliate networks, the best parties, and an endless number of contacts for networking - that's what awaits you at the end of June. Enjoy an atmosphere full of opportunities for communication and expansion of contacts. At iCon, you will find the perfect combination of business and pleasure.
And the most wonderful - all this will be under the sun, near the sea and the sand of the largest resort casino in Europe, on the island-paradise Cyprus! Enjoy a warm Mediterranean climate and beautiful views that will inspire you to new heights.
Strategies, approaches and market insights await you on iCon. Well and the Trafee team, of course, will also be waiting for you. Open your Calendley and book a meeting with us:
Aziza- https://calendly.com/aziza_trafee/i-con
Dmitrii- https://calendly.com/dmitrii-trafee/i-con
Ilya- https://calendly.com/ilya_trafee/i-con-cyprus-conf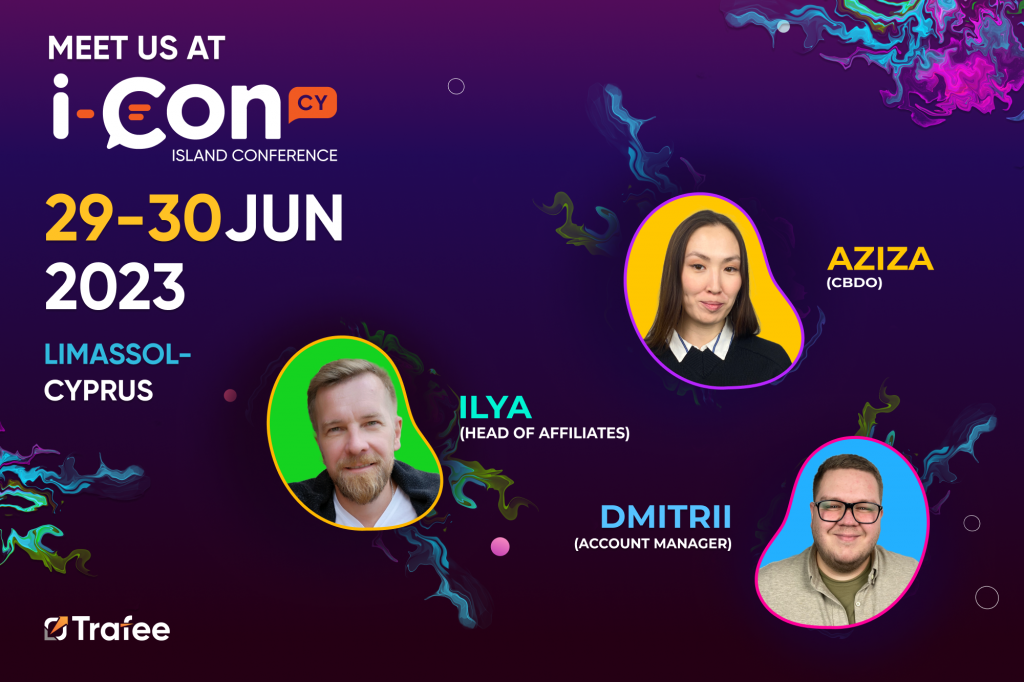 Don't miss the opportunity to be part of iCon - a place where the industry's leading minds come together, exchange ideas and create amazing connections. Join us on iCon and discover new horizons in the world of affiliate marketing!