Trafee has been operating since 2017 and over the past five years has achieved tremendous results. Trafee uses a fully automated smartlink system based on artificial intelligence. Today, thousands of affiliates benefit from the use of our easy to use, trouble-free system.
Over the past two years, all of our departments have worked hard to enhance and improve the panel at all levels in order to provide the best user experience possible. And now we are ready to present to you our updated panel!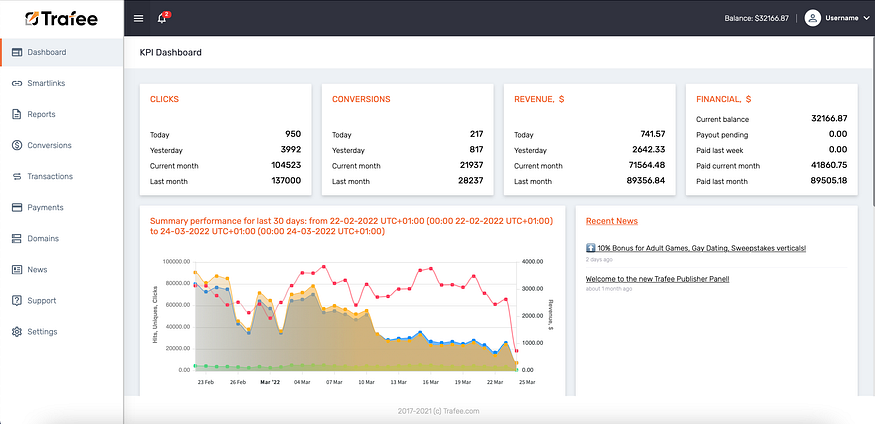 The updated panel now comes with a new modern and sleek design, with more elaborate details and a menu that serves to be more intuitive to the user. The speed of the publisher panel has now increased due to the implementation of a modern stack of technologies. We paid special attention to this and made it a top priority, because the speed of processing data, in our professional opinion, is one of the most important factors to our system. Statistics display speed has also increased and more informative graph displays are now available. In your dashboard, it is now possible to view lifetime statistics, and each click delivers results within fractions of a second.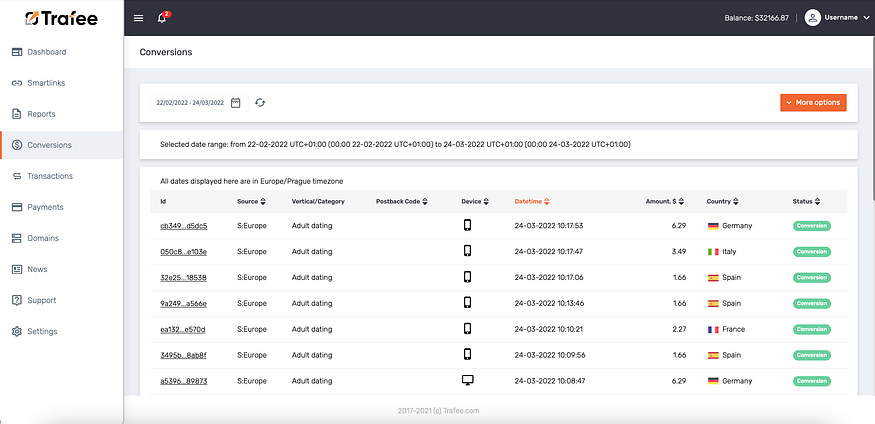 The main changes were made in the mobile version of the panel. As a result, the mobile version now fully meets the modern mobile requirements. It is now easier than ever to work from your phone, and you can check statistics or contact your personal manager effortlessly through the use of tickets while on the road.
Another new addition is that now all direct offers in all represented verticals are now available to each affiliate.
The control of the smartlink has also become more flexible. In the smartlink menu it is now possible to configure parameters such as subsource and clickid.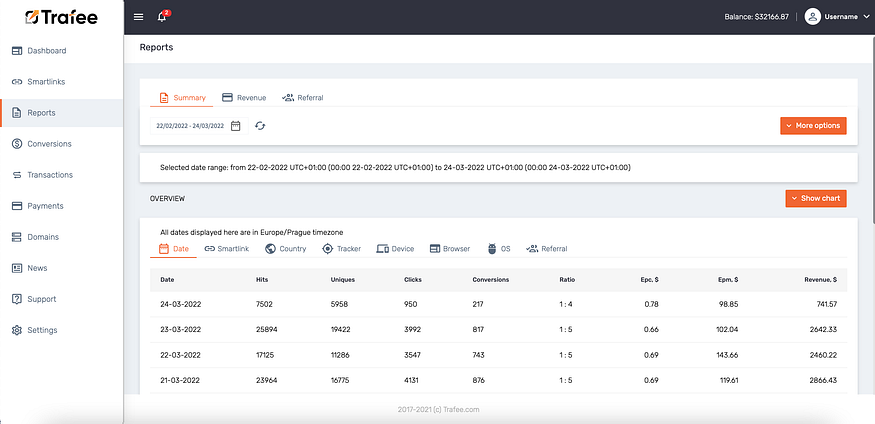 We have great confidence that each affiliate will be able to appreciate the new panel to its full potential. To do this, if you haven't already, all you need to do is go through a simple registration process, and start earning right away. Not only is it quick and easy, an assigned personal affiliate manager will be available to help you set up the basic processes and will be ready to answer any questions you might have.